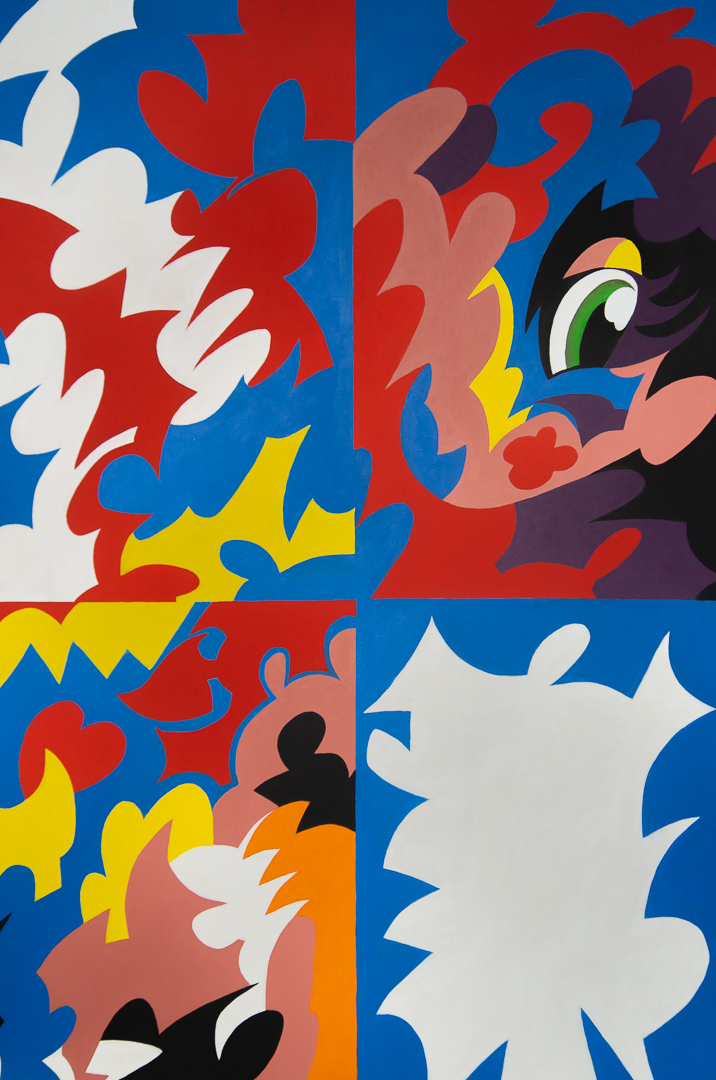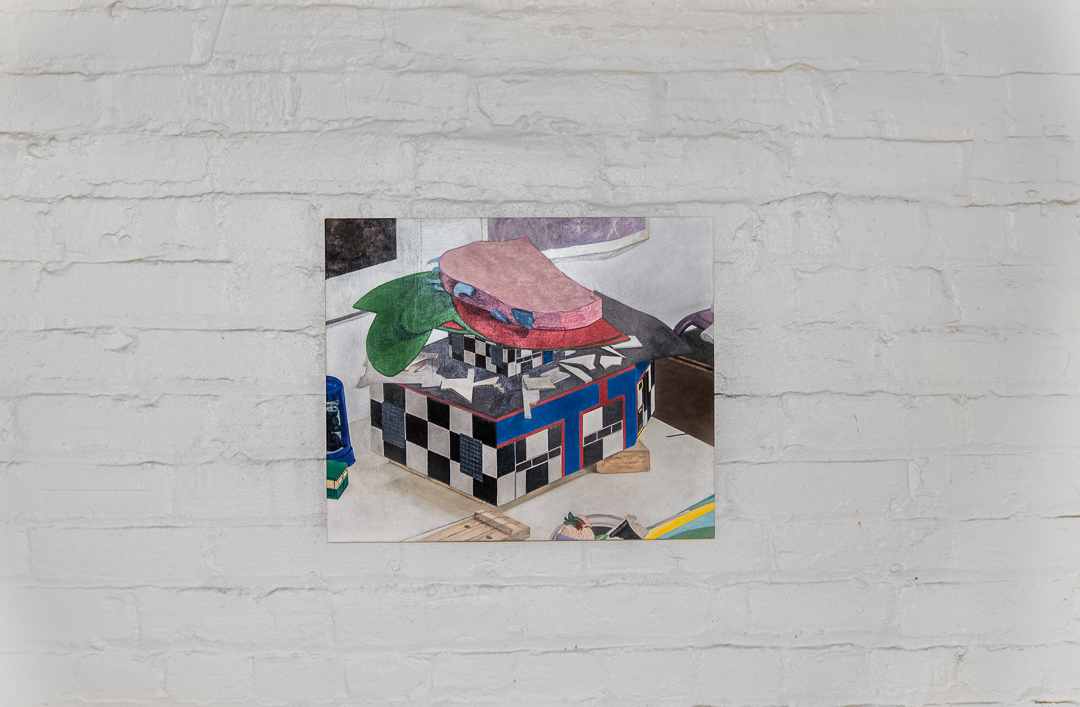 I forgot my day
Organized by John Herbert
July 30th, 2021-August 29th, 2021
Gallery Map

"I forgot my day" stands as a chronicling of engagement with everyday magical acts. A nostalgic importance is set on the memorable but history-stricken outcomes of navigating the world through shared yet unfamiliar moments. The participating artists in "I forgot my day" examine the intimate yet impersonal nature of humanity. Throughout the exhibition are referential interactions and imagined confrontations with time. The artists present us with feelings of humor, nostalgia, and nothingness which become harmoniously interwoven with Waiting Room's enamoring basement space.

This exhibition is held in a century old structure imbued with memory, the works included lend an appreciative hand to the everyday and imagined-- noting that the magic behind the unmonumental is paradoxically monumental. The artists uniquely identify the degrees in which forgetfulness of the past, present, and future create the remembered facets of humanity in their myriad of executions.

Preston Dorsett (he/him) is a designer living and working in Minneapolis, Minnesota. He is currently positioned between the worlds of furniture making at Concrete Pig and city planning at Juxtaposition Arts. These two perspectives exist in his artistic work as simultaneous experimentations of material fabrication and social study. His current effort is to explore the failures and successes of the European Midcentury Modernists by bootlegging their highly valued original designs.

Michael C.F Hansen (he/him) is an interdisciplinary artist living and working in Minneapolis, Minnesota. Primarily focusing on videography, he earned his BFA in New Genres from the San Francisco Art Institute ('19).

Sam Larom (he/him) is a South Korean born painter who received his BFA from the Minneapolis College of Art and Design in 2019. Currently, he lives and works in Minneapolis, Minnesota.

Thomas Moore (he/him) is a Chicago, Illinois based artist from Columbus, Ohio. Moore's work is referential to the fantasies which accrue from a personal visual lexicon of idealized Midwestern dreamscapes, similar to parking garages, convention centers, and malls. Moore's work regards the effects dreams have on these remembered and invented landscapes, oftentimes exaggerating the purpose of scale and personality of space as a reaction to how these purposes might shift seamlessly during a dream. Another point of interest within these works are the fictitious paths and environments created for a point-and-click game character's pursuit of a goal which lays out a destiny before the adventure takes place, proving the landscape's impact upon the individual.

Kelsey Olson (she/her) is an artist that makes paintings and photo process works. She received her BFA from the Minneapolis College of Art and Design in 2010 and was a recipient of the 2016-17 Jerome Emerging Artists Fellowship. She has participated in group and solo exhibitions throughout Minneapolis and Minnesota, including at the Rochester Art Center and St. Cloud State University. Olson is from Montana and lives in Minneapolis.

Matt Yaeger (he/him) is a Minneapolis artist who works in painting, print and sculpture. His work explores aspects of digital social culture framed within science fiction narratives. He is interested in how the abstract space of text messages, DMs, news feeds, and other forms of digital consumption become psychologically and emotionally pervasive, shaping how we think, feel, and live.

---