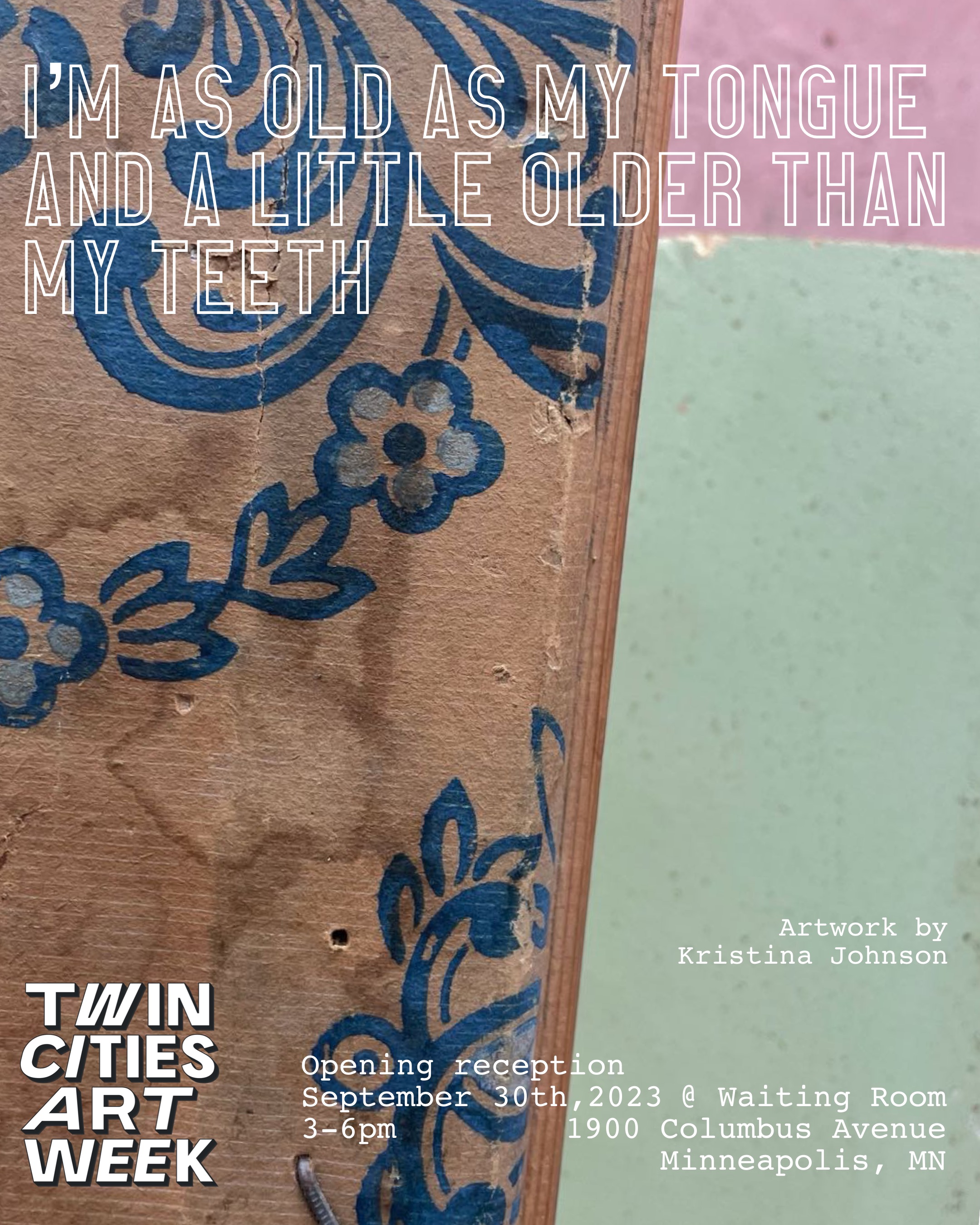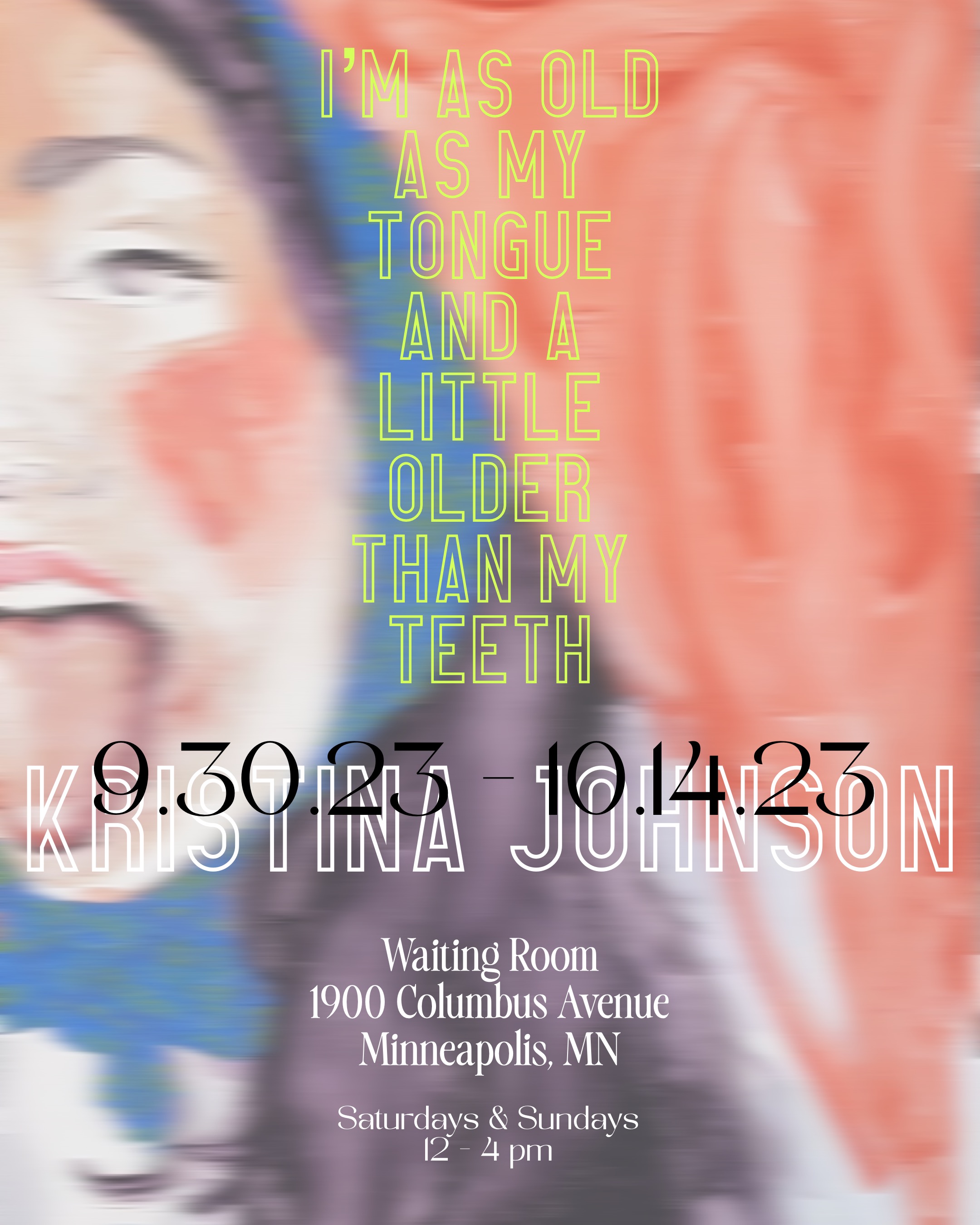 I'm as old as my tongue and a little older than my teeth
Kristina Johnson
Exhibiton text by Jaysen Hohlen
September 30th - October 14th, 2023

Opening reception from 3 to 6 pm on Saturday, September 30th, 2023 as part of Twin Cities Art Week!

Kristina Johnson unveils her latest body of work in I'm as old as my tongue and a little older than my teeth. At some point in life, we've all experienced moments of yearning for something we couldn't quite reach, convinced that obtaining it would bring meaning and fulfillment in our lives. Johnson's artwork abstracts the complexities of desire. She holds a pensive gaze towards the exploitation of eroticism, imparted by a developed approach towards the human form and an expressionist style. Johnson's paintings on yupo portray the manic fluency found within a range of intimate moments. I'm as old as my tongue and a little older than my teeth integrates materials collected from her past and present, seamlessly combining her interdisciplinary studio art practice with "the melancholy of the antique world," as famously quoted by novelist Gustave Flaubert. In essence, this show is a reflection on cruel optimism.

Kristina Johnson is an artist and curator living in Minneapolis, Minnesota. She graduated with a BFA from the Minneapolis College of Art and Design ('17). Since 2019, Johnson has directed the art space, Waiting Room, out of her home. Her first solo exhibition took place in 2020 at Normal Residential Purposes. She is a recipient of the 2023 Visual Arts Fund awarded by Midway Contemporary Art with generous support from The Andy Warhol Foundation.
---