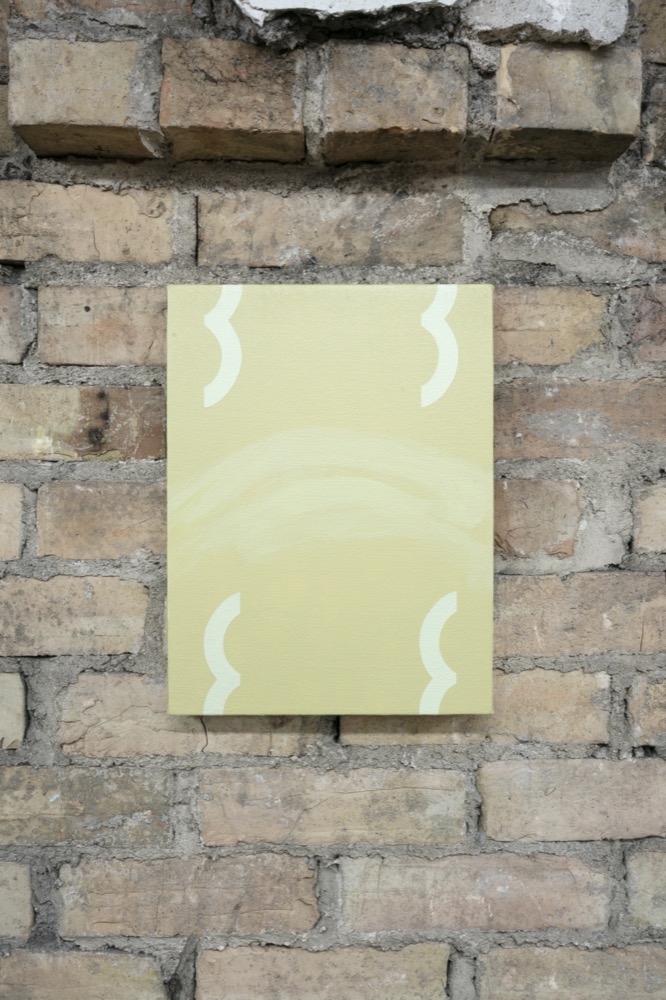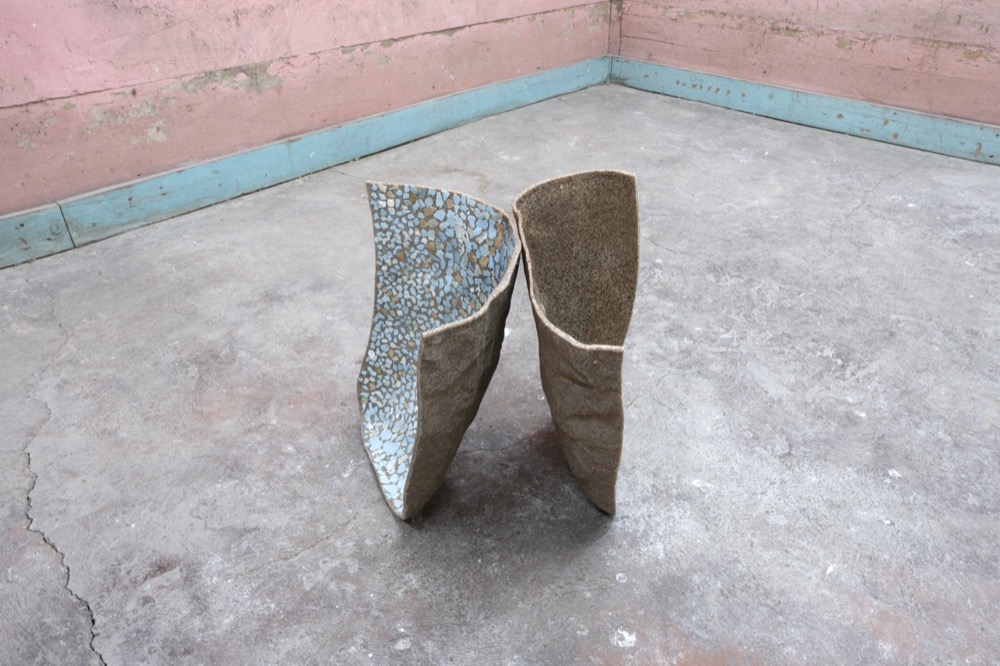 Just For Us
New work from Calvin Hafermann and Sam Dirck
June 4th-July 3rd, 2022
Opening reception June 4th, 2022
5pm-8pm

Just For Us is the first collaborative exchange between artists Calvin Hafermann and Sam Dirck. We are excited to present work from each artist after hosting our first studio residency at Waiting Room's location on Columbus Avenue.

Engulfed between the shimmering, far-off beauty of one's ideals and the inarticulate banality in the succession of days. The title is both deeply, viciously self-mocking and cynical, but also earnest in its intimate suggestion. The work displays a demeanor that resembles an aloof geniality, preserving aesthetic ties to Fine Art and Design as much as cosmic hyperbole. Once you delve deeper, past the aesthetics, it's hard not to wish for a few more distinguishing moments to hold onto. Maybe that's an aspect of the artists, Sam Dirck and Calvin Hafermann's well-developed gaze toward abstraction: one that sees the futility of overcrowding meaning, both personal and political, acknowledging that prescriptive interpretation is an unbearable alternative. Read more here.

Sam Dirck (he/him) is a visual artist living and working in Saint Paul, Minnesota. Dirck's studio practice centers around concepts of camouflage, semiotics and simultaneity. He utilizes hard edge abstraction and expressionism to create a slurring of historically formulaic styles of painting. When situated properly, the work depicts a system of layers that oppose and reinforce eachother. Dirck's work is owned by private collectors across the globe. His first solo show at Waiting Room in 2020, Boredom Fantasy Mimesis, was featured in Art Forum's Critic's Picks.

Calvin Hafermann (he/him) is an artist living and working in Minneapolis, Minnesota. Primarily working in sculpture, he is interested in surface as a polyvalent expression of synthetic design as it relates to desire, distraction, intimacy, distance and presence. He received his BFA from the Minneapolis College of Art and Design in 2020.

All images taken by Jaysen Hohlen.

---