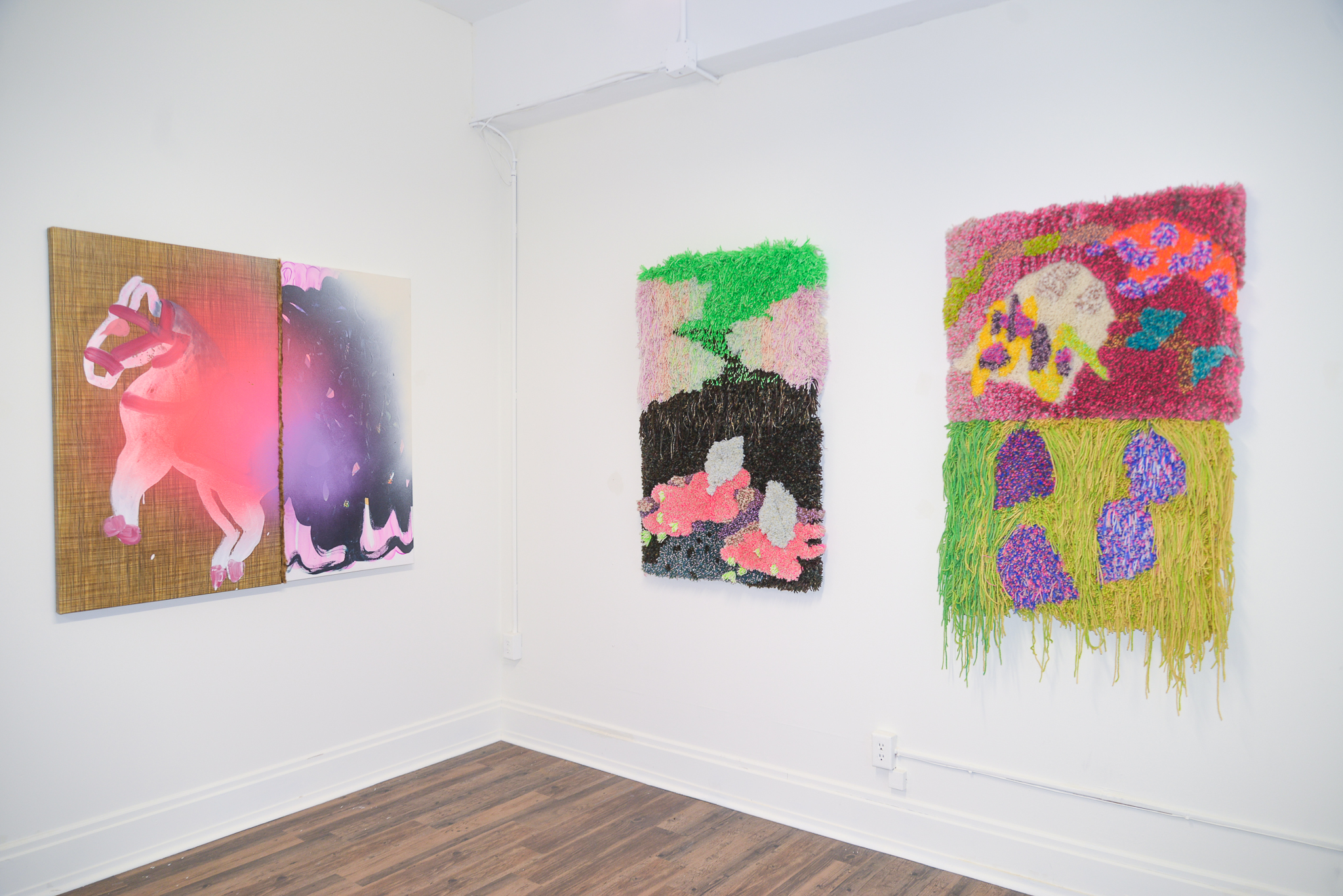 Rachel Collier


Something that I'm supposed to be
Virtual Opening
December 4th, 2020-January 2nd, 2021

Waiting Room presents Something that I'm supposed to be, a group of new paintings by Rachel Collier. In this recent body of work Rachel reflects upon her innermost desire to be released from the confines of traditional painting . Tufted dimensional silhouettes appear animated alongside spray paint and faux fur. These climactic color combinations sit suspended in real time, provoking the imagination to consider a connection between how a piece begins, where it ends, and what it is supposed to be. -



Rachel Collier is an interdisciplinary artist living and working in Minneapolis. She grew up watching her grandmother and mother paint, print, sculpt, and sew, so naturally she followed suit and eventually recieved her Bachelor of Fine Arts from the School of the Art Institute of Chicago. Collier's work can be found in private collections throughout the US and Europe and shows most often with Hair and Nails Gallery in Minneapolis. She has experience teaching continuing education classes at the Minneapolis College of Art and Design, as well as in the production of dog themed reality TV. Collier currently operates as a freelance content creator and art maker. In 2020, she added rug tufting to the mix and is open for studio visits and commissions.

Follow Rachel on ︎!
---