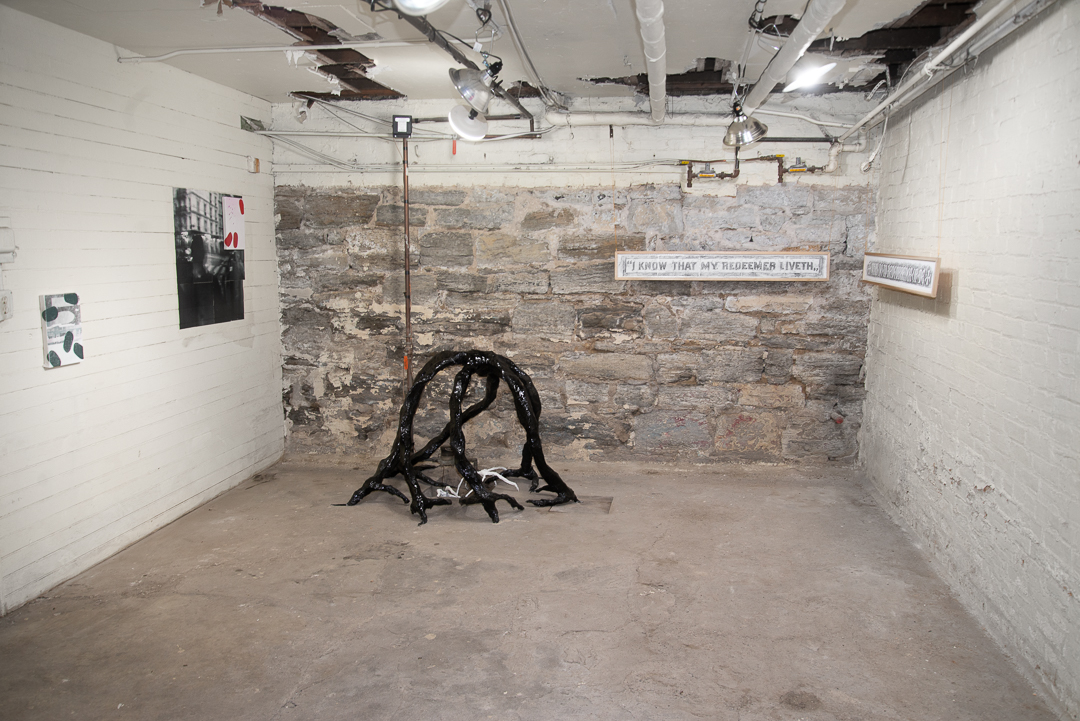 camedowndifferent
Curated by Kristina Johnson
June 6, 2021-July 7, 2021

Featuring
Kate Burke
Andrew CS
Micah Dillman
Sam Dirck
Harrison Wayne Gallo
Rene Gibson
Reade Gosen
Jordan Homstad
Kayla Mattes
Kieran Myles-Andrés Tverbakk
Lee Noble

After nearly a year without formal programming or events, Waiting Room is eager to welcome guests into their new space, and celebrate with peers and patrons.

Off the intersections of Franklin and Chicago, in the heart of Ventura Village, is Waiting Room's newest exhibition space. The building itself is currently home to Waiting Room's director, Kristina Johnson (KJ). Waiting Room is situating itself further from the traditional gallery space by preserving the charm of our current building's history, which enhances our curatorial perspective by bringing attention to it's architecture and age. The perimeters of the showrooms date back to 1893 and are constructed from laid stone, brick, and shiplap. Exhibitions in our forthcoming season feature an impressive array of contemporary talent that expand the growing genres in identity culture and technology.

The selected works featured in our inaugural show, camedowndifferent, come from ten emerging and mid-career artists living across the US. camedowndifferent offers unconventional associations between artists seldom exhibited together, implicitly exploring the diverse relationships amongst their medias. Works in this show harness feelings of existential mortality through use of coded imagery and morbid language in order to provide a particularly overwhelming sense of one's humor, memory, and conditional identity. There's a breath – well, a lot of breaths – of edifying inward energy available in that approach, and that's exactly where these artists shine their spotlight. Altogether the works exhibit a surge of communal confidence in the face of the last year's upending travails.



Waiting Room is continually

devoted to experimentation, discussion and the production of exhibition projects, presentations, lectures, and publishing ventures in collaboration with artists, curators, independent and institutional actors. The exhibition program is mainly focused on a new generation of artists who are rarely exhibited in the Twin Cities or Minnesota.

---