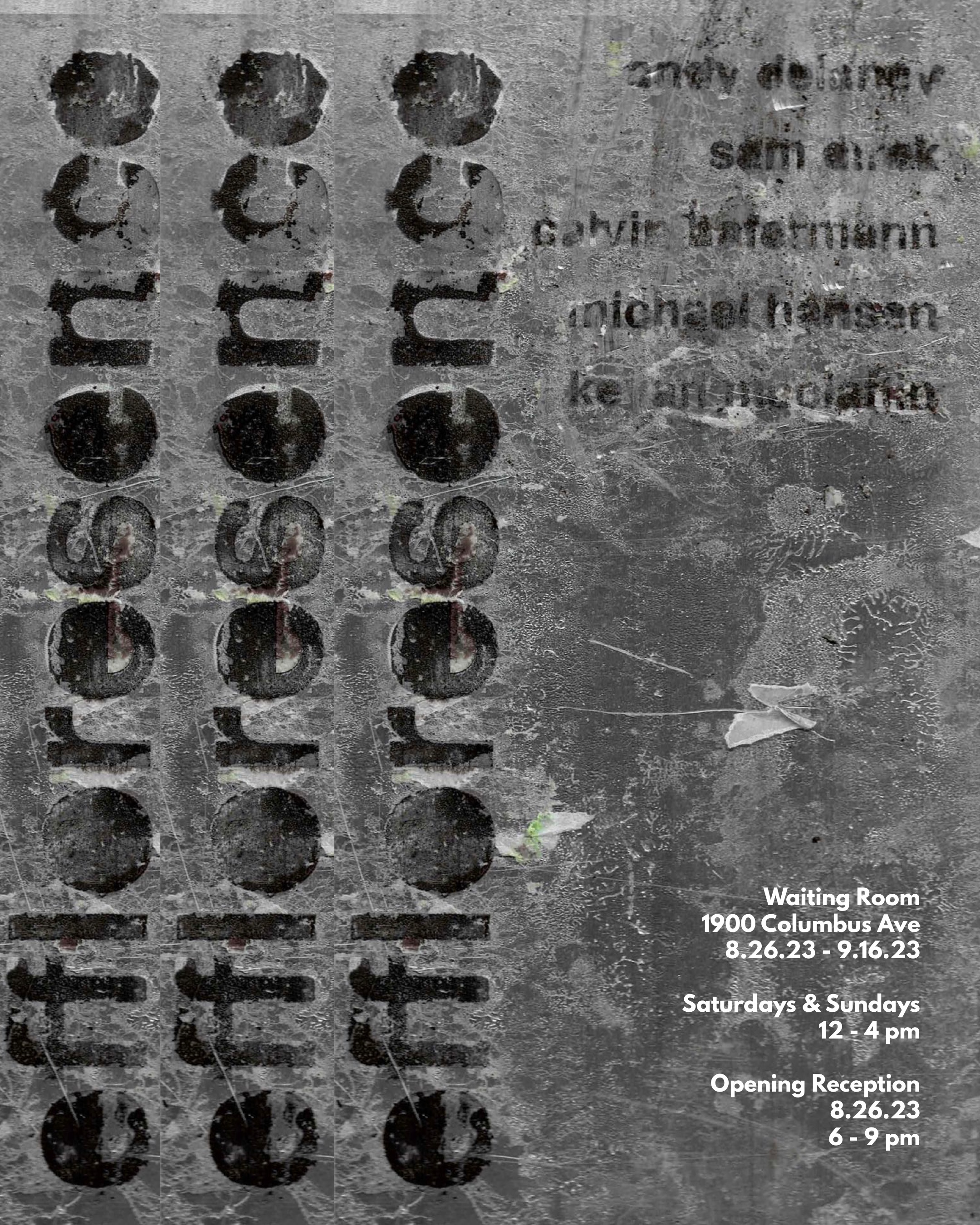 effloresence
curated by Cal Hafermann
August 26-September 16, 2023

efflorescence brings together the work of Minnesota based artists Andy Delaney, Sam Dirck, Calvin Hafermann, Michael Hansen and Kevan McClaflin. The term "efflorescence" encompasses two meanings: the migration of mineral salts to the surface of a porous substance, such as concrete, and the general process of something coming into being. For these artists, materiality goes beyond being a mere common denominator or an end in itself. It serves as a condensation point that connects gesture, intuition, objects, and outcomes. The presented works emit a refreshing honesty and openness, accompanied by a pragmatic approach that embraces the entanglement of oneself with their own terms. Read more here...

Featuring
Andy Delany received his BFA from Grinnell College in Iowa, and now lives and works in the Twin Cities. He has shown throughout the US, and was a co-director of Yeah Maybe gallery in Minneapolis.

Sam Dirck is based out of Saint Paul, Minnesota. His studio practice centers itself on the act of painting, depicting a system of layers opposing and reinforcing one another. Dirck's artwork is owned by private collectors across the globe. His first solo show at Waiting Room in 2020, Boredom Fantasy Mimesis, is featured in Art Forum's Critic's Picks.

Calvin Hafermann is a sculptor from Minneapolis, MN. He received his BFA in sculpture from the Minneapolis College of Art and Design in 2020.

Michael C.F. Hansen is an artist living in Minneapolis, MN. He received his BFA from the San Francisco Art Institute in 2019.

Kevan McClaflin is an interdisciplinary artist who interrogates the reciprocal causations between time, memory, and artistic practice. He is a recent graduate of Minneapolis College of Art and Design and will be attending Cranbrook Academy of Art's Master of Fine Arts Sculpture program in Fall 2023.

Project support provided by the Visual Arts Fund, administered by Midway Contemporary Art with generous funding from The Andy Warhol Foundation for the Visual Arts, New York.
---